Krill 0.7.1 'Sobremesa' Released
We are incredibly excited that six months after the first release of Krill it already powers delegated RPKI for over 150 organisations. Today we are launching Krill 0.7.1 'Sobremesa', the biggest update yet of our open source RPKI Certificate Authority software. This version lets you create and maintain Route Origin Authorisations (ROAs) based on your BGP announcements. This makes it incredibly easy to manage ROAs.
Krill already lets you manage and publish ROAs seamlessly across multiple Regional Internet Registries. Now Krill will also tell you what the effect is of all ROAs that you created, indicating which announcements seen in BGP are authorised and which ones are not, along with the reason. This ensures your ROAs accurately reflect your intended routing at all times.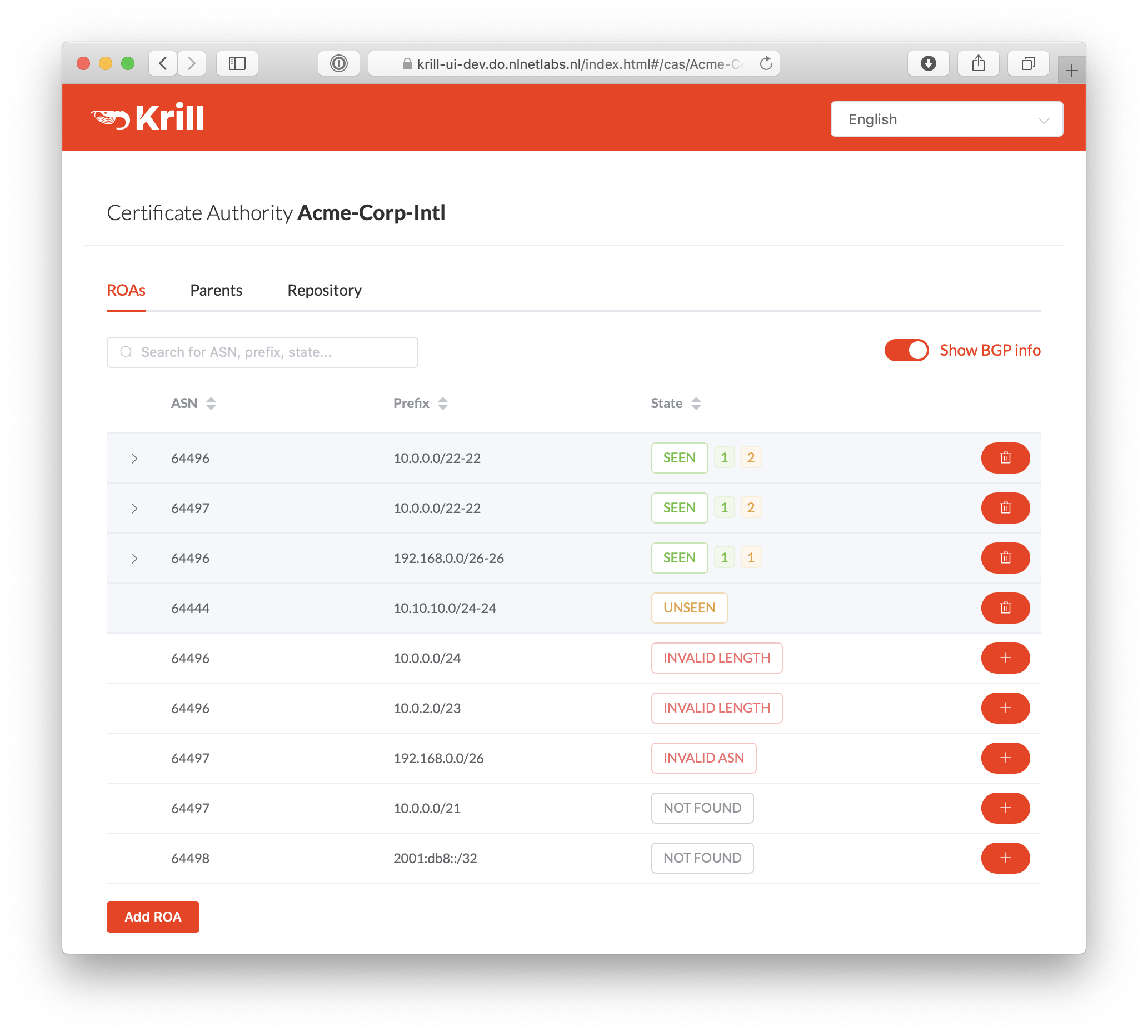 All status and validity information is clearly displayed in the user interface, giving you an immediate insight into which ROAs and BGP announcements require your attention. Announcements with an Invalid or NotFound state can be authorised with just a few clicks and will be published immediately. Krill will also inform you if there are any ROAs that don't seem to affect any announcements at all, allowing for easy housekeeping.
In addition to all of this new functionality, we now also provide Krill packages for recent Debian and Ubuntu releases and we added a Dutch translation for the UI.
Please ensure you follow the upgrade instructions to safely run the latest version. If you run the Krill 1-Click App through the DigitalOcean Marketplace or the AWS Marketplace you can simply run krillmanager upgrade to install the latest release.
You can read more about these new features in our blog post.
Related links: